Chatspin App for Random Video Chat with Strangers
Chatspin is a perfect application to meet new, different and interesting people, which since it was created in 2015, has managed to get millions of connections and new friends. It is a free video chat platform, compatible with Android, IOS and Windows.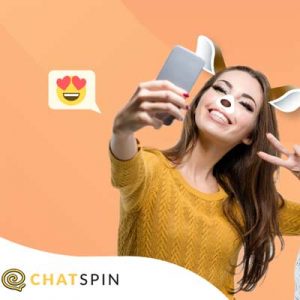 This service has managed to gather millions of people among its users, gaining international recognition in terms of applications to meet people.
It has a simple registration, in which you will only have to indicate your gender and location, as a consequence, that you can communicate with anyone anonymously or not.
The latter is what has allowed it to be a social network with rapid and high communication growth.
Chatspin App Features
Among the applications highlighted in Chatspin, we could highlight that: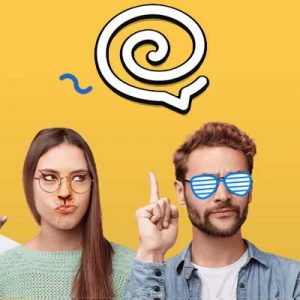 You can locate people according to their filter by country, sex and age.
Image filters, for the moment you communicate by video.
Provides a list of easy-to-fill questionnaires.
Its interface is very easy and simple to use.
Allows you to link your user profile with other social networks.
Chatspin App Advantages and Disadvantages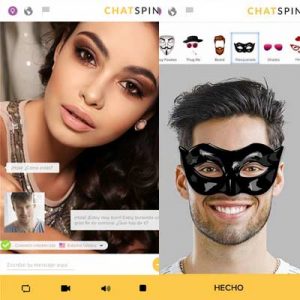 Evaluating these types of applications sometimes tends to be complicated, because many characteristics must be taken into account, and be objective and critical enough to be able to indicate good reactions and recommendations.
This application for random video chat chatroulette has many functions, however, here we will indicate the positive and negative points from our point of view.
Pros:
It has a large user base.
It has a connection with millions of unknown users online, so communicating is automatically and completely random.
Its interface allows you to run the platform on any device.
You can use the application without having to make a specific registration.
Among its functions, it is found that you can make video chat with: face masks, gender and country filters, private chat and more.
Cons:
His main problem is that you will get Hindu perverts.
You usually get more men than women in the application.
If you want to use specific search filters, like, for example: chat with someone of a specific gender or country, you will have to pay. So they offer you a premium subscription.
It does not include a translator to communicate with people of other nationalities.
How to use the Chatspin App?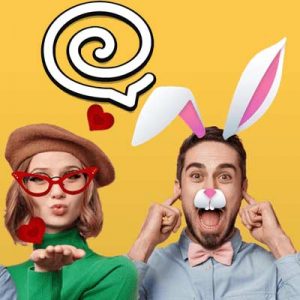 If you are looking for an opportunity to meet people around the world through the internet, Chatspin is an application that will give you that opportunity.
To start dating online, you do not need to make a long registration, you just have to download the application from the official website, for users who will use PCs or Laptops; or from Google Play and App Store for smartphone devices.
There are different ways to enter the platform. The first is by pressing the button to start a chat, in which you only have to select your gender.
The second option would be by registering through Facebook, or with an email that must be confirmed later.
If you do not register on the platform, the functions will be limited. It should be noted that you can use the same user for PC, and for mobile phones.
The interface with which this application was developed is quite intuitive, with concise functionalities.
It has search filters, according to the interlocutor's country of residence; video filters that allow you to have animal ears and nose, which according to user reviews add "an attraction" to get a new love.
The quality of your image will depend on the capacity of the webcam that the user has, and whether or not it has a Premium status; the latter allows you to have video calls in HD quality.
Opinion on Chatspin App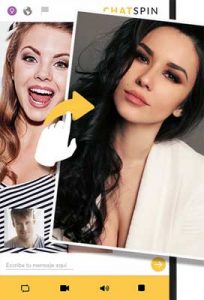 The unknown factor of this platform is that you will never know who will be in the other video, let's say it is a "surprise".
For those people who only want to have a communication without any commitment, Chatspin is an option that you should consider, since the way in which the conversation develops is quite peculiar.
Although it does not have a translator included, you could use this app to improve your language level, so it would be a useful tool to learn to speak with foreigners.
Now, already having an idea of how the platform works, and knowing that the developer will be aware of the bans to perverts and scammers, what are you waiting to use this app?
Meet new random people!
Download Chatspin App